Environment´s information
The Natural Park of Urbasa and Andía is a main tourist destination with its meadows and leafy beech forest among the idyllic landscapes which south frontier is in the Valley of Améscoas building the awesome natural lookout of the birth of the river Urederra with its waterfalls and puddles that you can get to it from Baquedano; birth that builds one of the most beautiful corners of the mountain of Navarre. In the East it is the monastery of Iranztu with its wonderful cloister, and further to the West the Reservoir of Alloz stands out with its offer of water sports. In the South, the historical-artistic heritage of Estella, important point of the Santiago?s Road of Navarre where we can see and towards the Southeast, the monastery of Irache, and the parish-castle-medieval spring of Villamayor de Monjardín. In counterclockwise we can get closer to Puente la Reina (churches of Crucifijo and Santiago, and great medieval bridge) and the close octogonal hermitage of Eunate.
Gollano
Small village of Las Améscoas in a natural privileged environment among the mountain chains of Urbasa and Lóquiz and very close to the birth of the River Urederra. Remains of the fortified castle tower. Old collegiate Pregothic of San Bartlomé (XIII century) with a set of chairs of 1480 and a prismatic tower.
Tours

* Saws and Lokiz Urbasa.
* Birth Urrederra River.
* Puente La Reina.
* Monasteries Irache-Iranzu and San Gregorio Ostiense
* Estella monumental
* Monastery Azuelo
* Sanctuary Codés
* Camino de Santiago (Estella-Los Arcos-Viana)
* Fairs and traditional festivals
* Truffle Museum (Metauten)
* Villa of the Muses (Arellano)
* Sanctuary of San Miguel de Aralar.
Activities

- Hiking. Source of the Urederra
- Mycology (mushrooms, fungi)
- Horse Riding. Horse Riding (High Muru)
- Vela. Reservoir Alloz
- Speleology. Cueva de los Cristianos. Book Basaula
- Mountain bike routes
- Visits to dairies, wineries, wine press of Arróniz
WHERE TO GO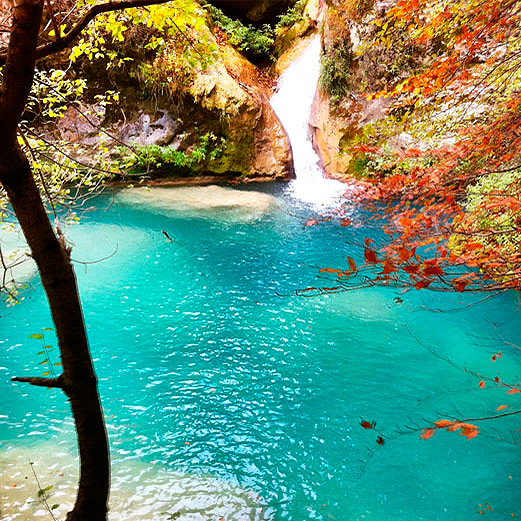 Nacedero del río Urederra
El manantial donde nace el río Urederra es de ensueño escondido a los pies de las murallas de piedra caliza de la sierra de Urbasa, el símbolo de los bosques navarros . Toda una una auténtica maravil...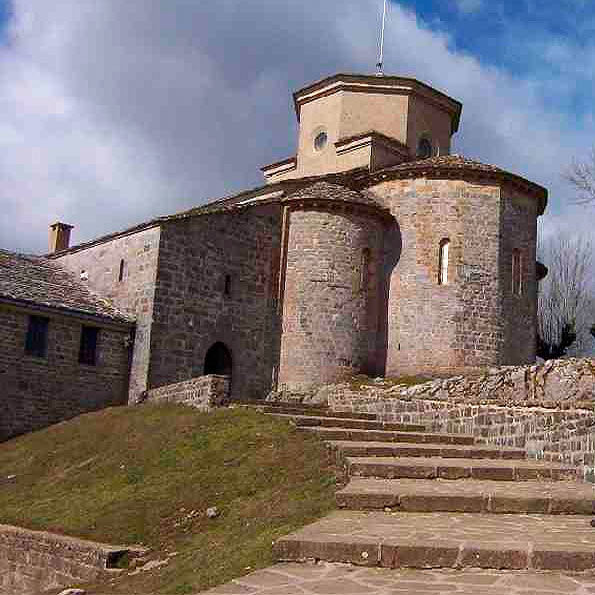 Santuario San Miguel de Aralar
Constituye uno de los centros de espiritualidad más conocidos de Navarra. Es un templo románico con tres naves y tres ábsides localizado en lo alto de la sierra de Aralar, desde donde se divisa una pa...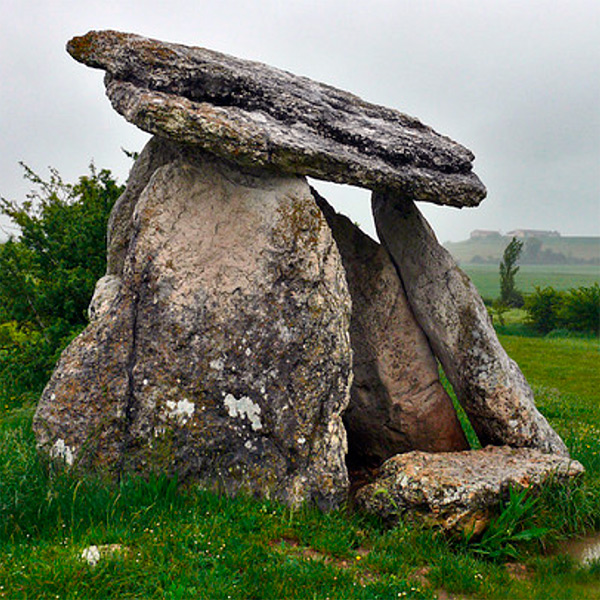 Dolmenes en Cuadrilla Salvatierra
Los dólmenes de La Llanada alavesa oriental, es decir de la Cuadrilla de Salvatierra, son dos de los más fotogénicos de Euskadi, además se encuentran perfectamente señalizados e indicados con letreros...
UPCOMING EVENTS
Vía Crucis Viviente de Andosilla
En Andosilla, 19 de abril
Durante la mañana del Viernes Santo las calles de Andosilla son el telón de fondo para esta escenificación viviente en la que participan una treintena de oriundos de la localidad. Se trata de una repr...
Especial Semana Santa en Navarra
En Pamplona, del 18 al 22 de abril
No tendremos la fama andaluza o castellana, pero nuestra Semana Santa es para vivirla. Si has decidido venir a visitarnos, te presentamos los actos religiosos más destacados además otras propuestas n...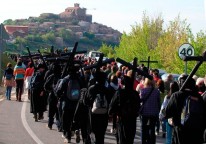 Romerías a Ujué
En Ujué, 1 de mayo
Se festeja el domingo siguiente al 25 de abril, día de San Marcos, y a ella acuden multitud de vecinos de la merindad. Ataviados con túnicas, portando cruces y a veces incluso descalzos y con cadenas,...